"a long, beautifully conservated river bridge"
This description of Consul Wetzstein from his travelogue of 1860 has unfortunately nothing in common with the current state. Although it is possible to define the former location of the bridge in the area of a concrete factory, it is impossible to see any old structures in the extensively altered and overbuilt area. The height of the flowing Level (channel bottom) above sea Level (asl) was here at ... 542.5m asl.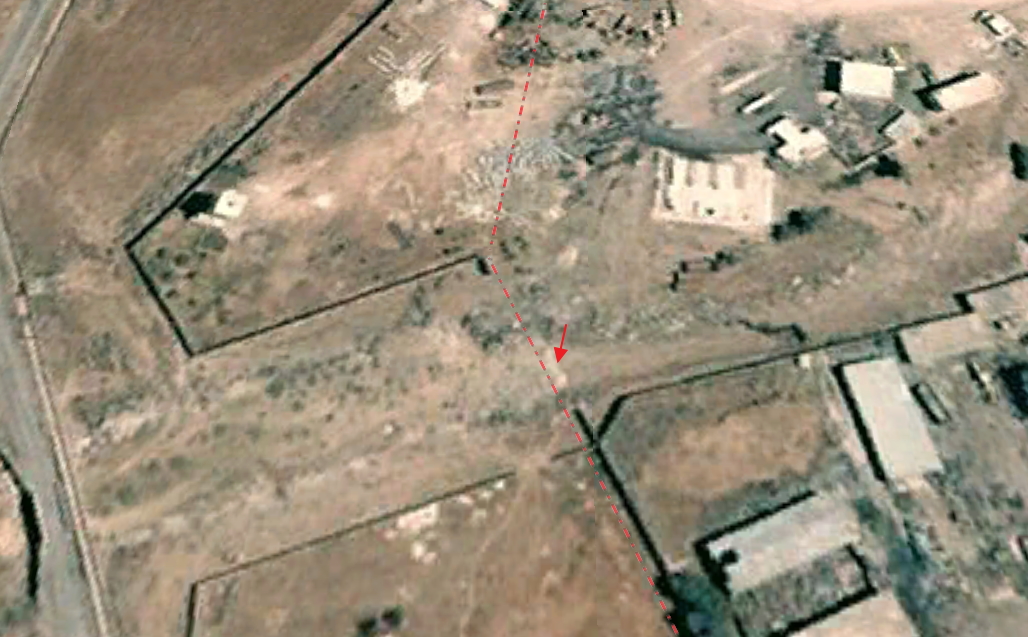 Unfortunately, the picture of the AWM on the left does not represent the bridge described by Wetzstein, but it conveys a real impression of the Bridge, which still had existed in the 19th century.
The Qanat Fir'aun leads in the west-southwest direction to the first completely reconstructed Jisr el Mesari bridge. We owe the first mention of the bridge to G. Schumacher. Click here for the next section of the Qanat Fir'aun "it will guide you to the northeast of Dera'a."
Here you can see the exact geolocation of the area.