Between the reservoir at Dilli and the bridge over Wadi Ezra,
the aqueduct ran along the contour lines of the terrain. Comparing the remaining fragments from old maps and the NASA's digital elevation data, I was able to find the ruins of a small fort, just beside the aqueduct's clearly visible route. This hitherto-unknown and unexplored structure probably served as protection and as a sampling point. Since it is still an area used for military purposes, further investigations have not been carried out to this day.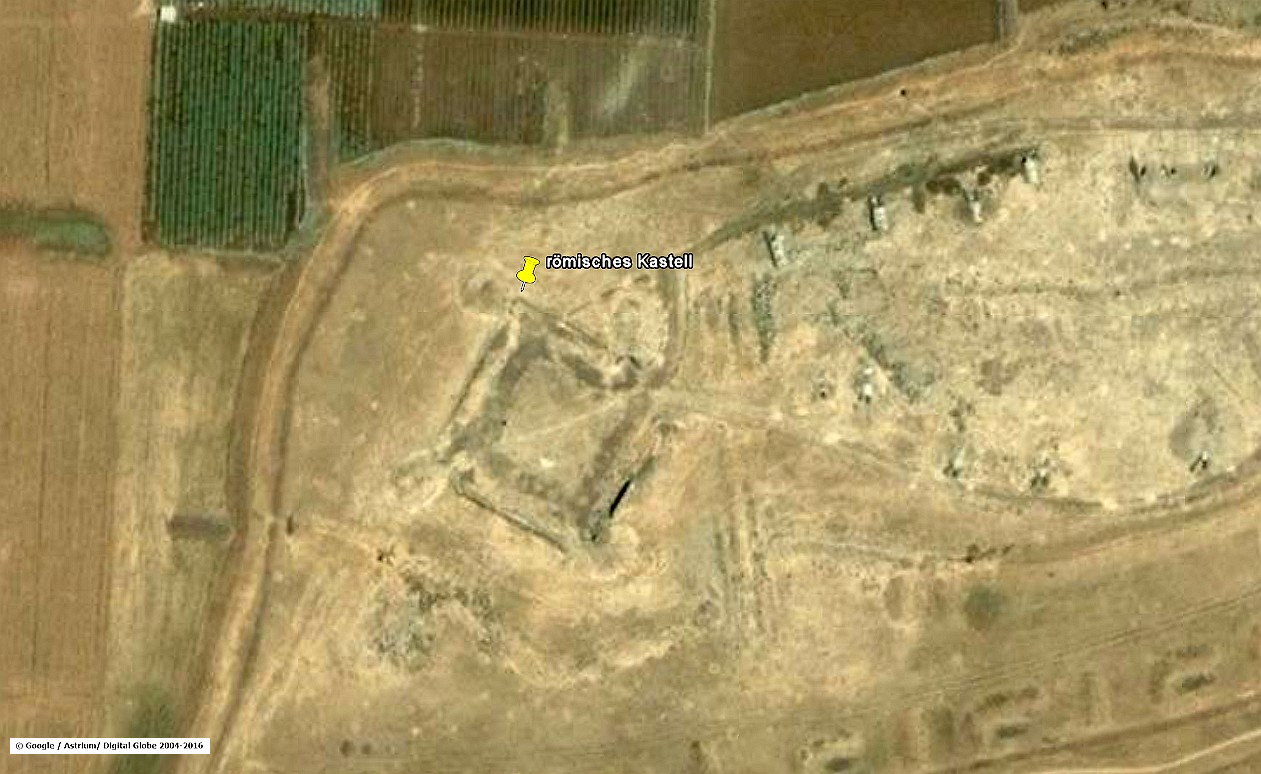 It turns out that, if possible, the builders of the water pipe preferred straight sections which attached at an obtuse angle to others. The foundation heights of the substructure, which permanently had to be adjusted, were accepted in this case, but required considerably more surveying outlay, in planning and execution.
The substructures which were built as a two-shell basalt masonry with internal rubble and Opus Cementitium core, the Opus Implectum, are today only rudimentary and are decreasing from year to year.
Thus, the nearly 2000-year-old construction disappears more and more and can only be recognized in a few areas.
The Qanat Fir'aun continues southeast to the newly discovered Wadi Ezra aqueduct bridge. For more information about these, please visit: here.
Here you can see the exact geolocation of this section and ruins.