, is bridged in Dera'a by natural stone arches.
At this point, an aqueduct sub channel of the Qanat Fir'aun was led over the Wadi Zedi. This
channel functioned as a pressure pipe and can nowadays only be detected by a short vertical pipe section in the northern slope of El Kerak hill. Using GPS and by searching for the suspected contour line, it was coincidentally, that I could find that pipe section in 2010 in a newly broken trench.
Further information about the pressure pipe is available here.
As G. Schumacher already had noted, the bridge was probably completely renovated or restored after the 7th century. This is indicated by a stone built upside down under an arch and with a Christian inscription, which would certainly, if at all during the Christian era of the city, not have been used. See also G. Schumacher's illustration Fig. 49 with the note A in the impost area of the bow. (below)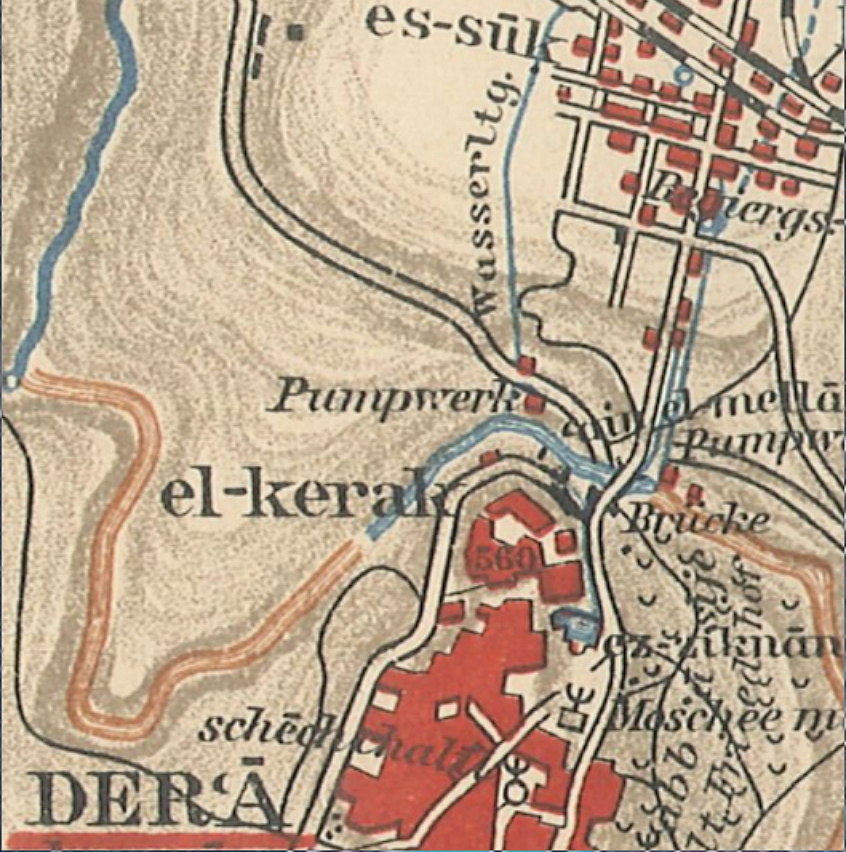 Nowadays, only four of the five described arches are visible or at least partly flown through. The eastern parapet, described by Wetzstein and Schumacher, was demolished without residues and replaced by double-sided narrow parapets to surround the street. In this respect, it is unfortunately no longer comprehensible, whether more pipes or depths within the bridge / parapet had existed.
The above-mentioned spolia, probably with a Christian inscription, can no longer be found in this area due to silting up of the riverbed. The water level recorded in 2009 and 2010 along with the silting up, means that not even the imposts of the arches nor the piles are visible.
Equally incomprehensible is the line drawn in G. Schumacher's ground map / layout plan of the bridge, which shows the aqueduct along the entire length on the western side of the plan as a dashed line. Were there already hints on another pressure pipe?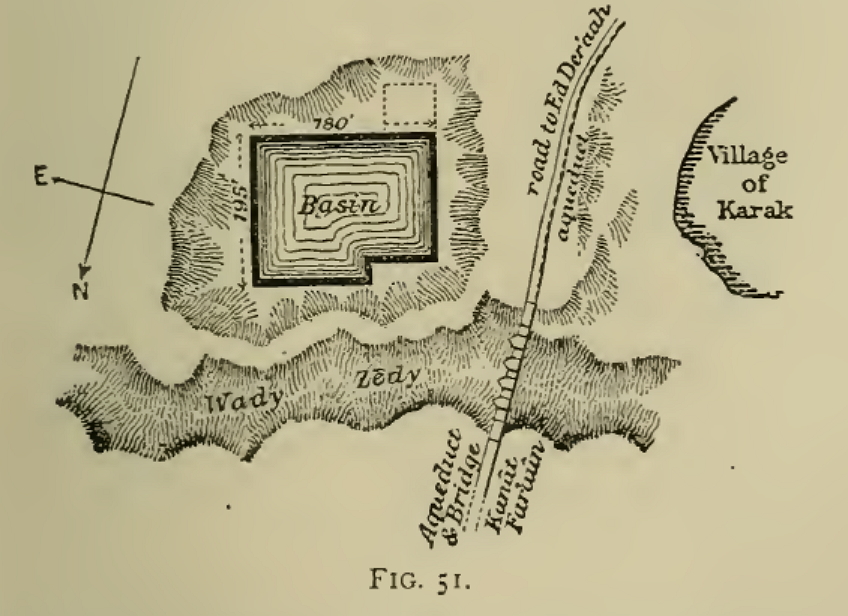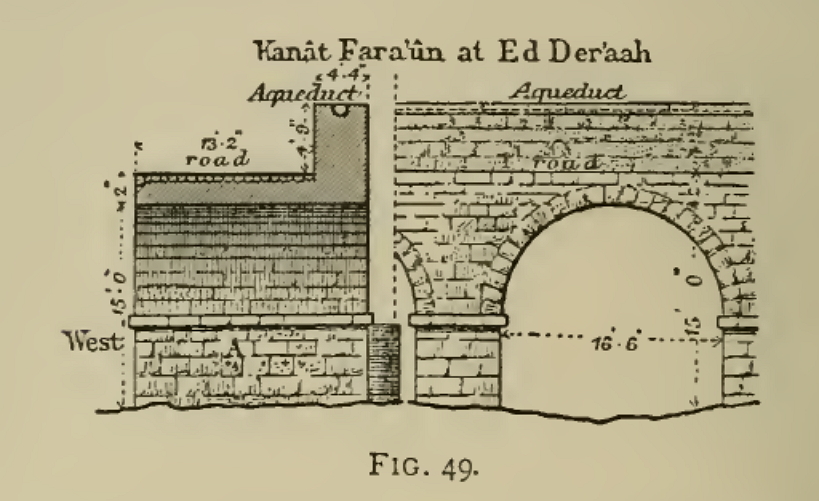 Here you can see the exact geolocation of the building.