is traversed by the aqueduct tunnel to 7.5km in length. This corresponded to around 150 construction shafts in the tunnel area.
This Section starts as a ground-level canal about 1m below the top edge and was built in an open construction style (about 1.35km). Already on reaching the present-day border, Syria / Jordan, begun the tunneling with construction shafts. Until reaching the steep slopes of the Wadi esh Shellale, the aqueduct was up to 35m deep below the upper edge of the terrain.
Striking and noteworthy in this section of the route appears the orientation between the two highest points of Et Turra and Al Mughair, located on the opposite mountain spur intersected by the Wadi esh Shellale valley. In detail, there was a slight curvature in the line, because the still recognizable construction shafts, which are characterized by surface characteristics, were always located a few meters north of the respective low point of the plain.
This should avoid, that flushing surface water or sludge into the construction shafts, even in heavy rainfall events.
As we can see from the last remaining construction shaft, which is located directly on the eastern shore of Wadi Shomar, there was a steep staircase access. This had been shielded by rock, or masonry walls in the direction of the higher ground in each case.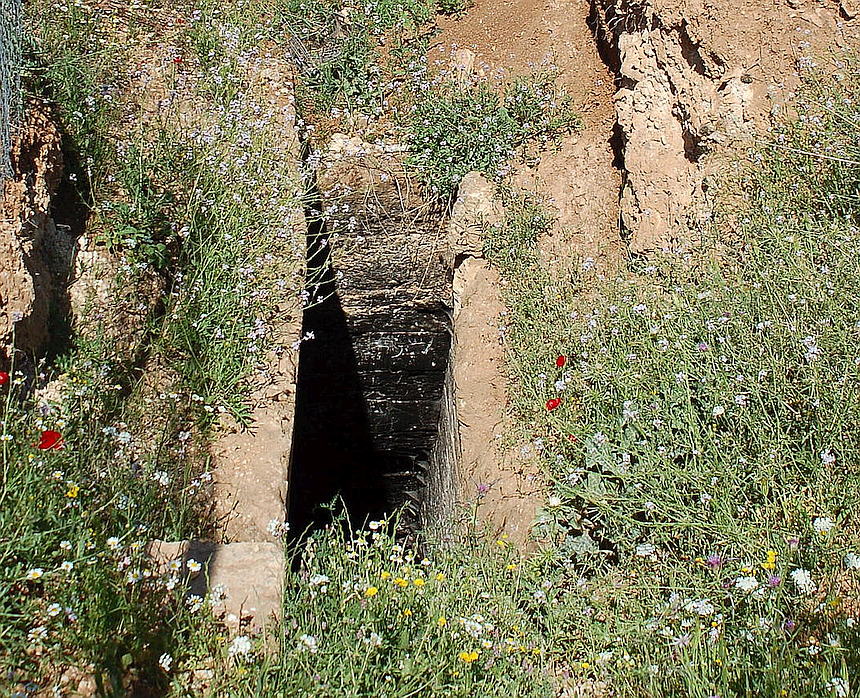 The Wadi Shomar flows from Ramtha coming from the south,to the west of At-Turra and then crashes over cascades in the Wadi esh Shellale.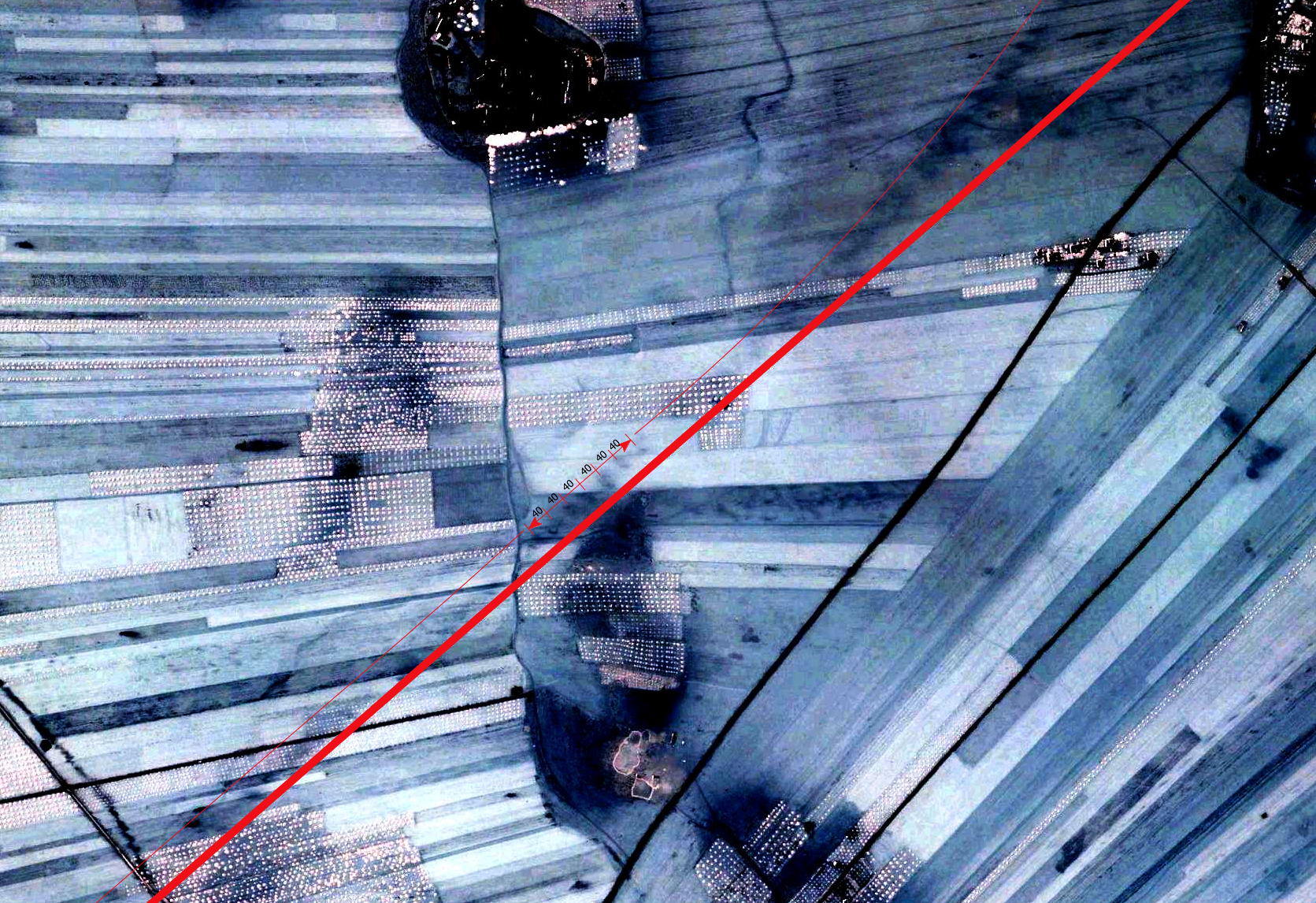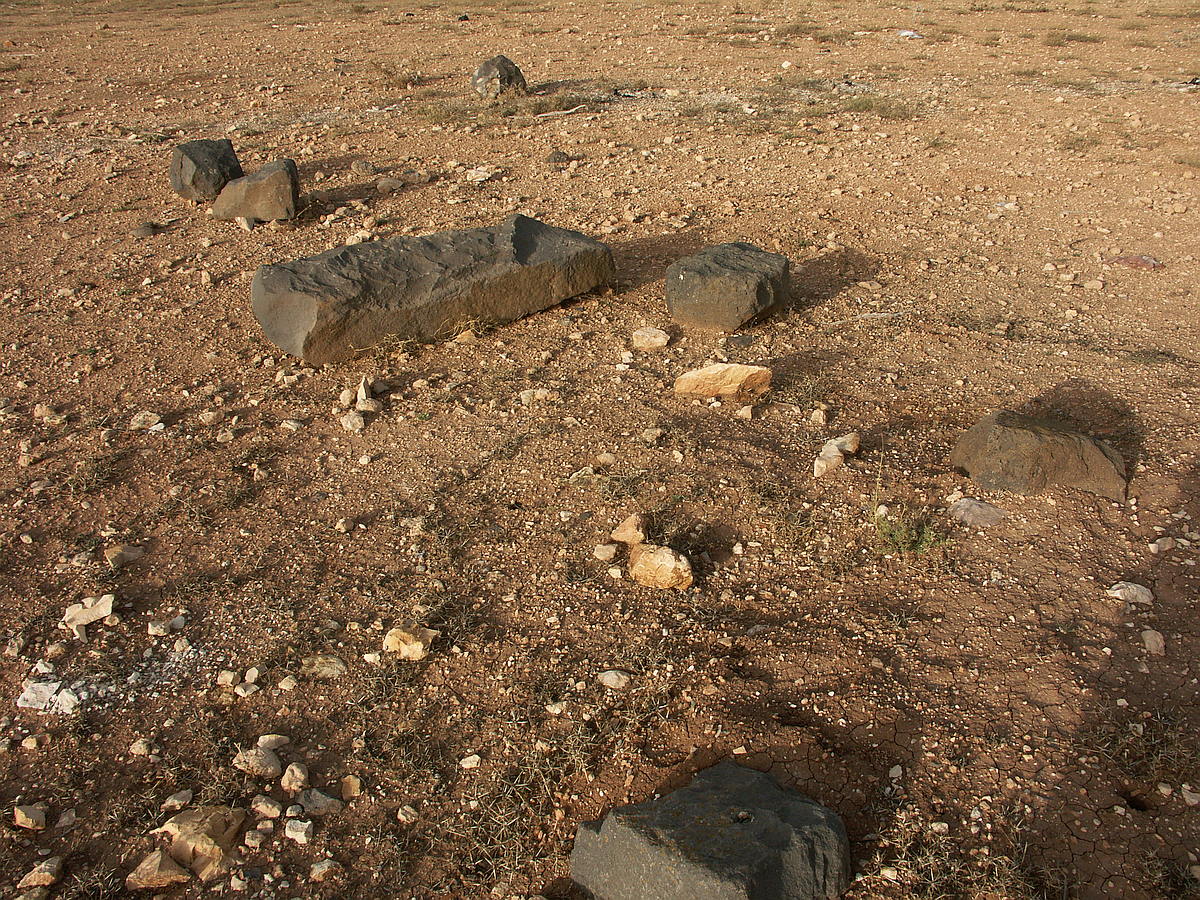 Coming from Abou el Qantara, the aqueduct crossed the path at the border hall, left of the visible path.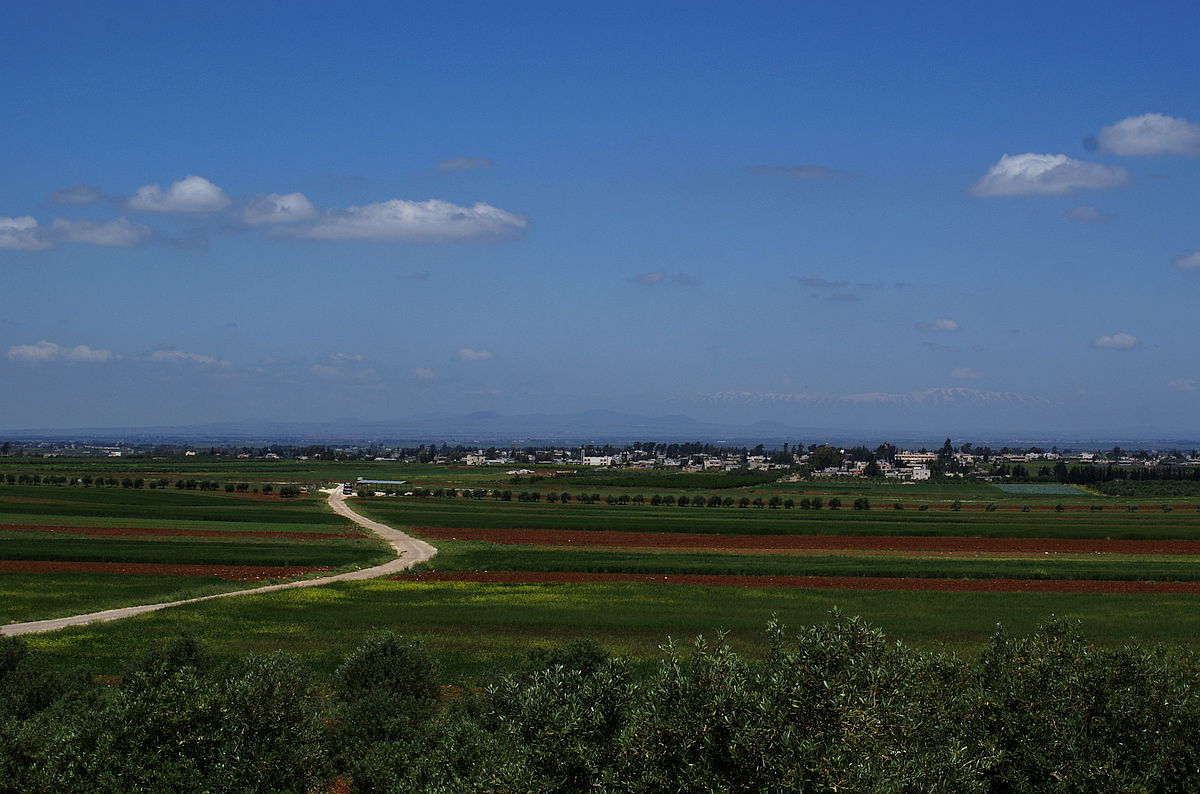 An old satellite image shows the individual construction shafts in this area particularly clearly. (right red arrow = still existing Bauschacht.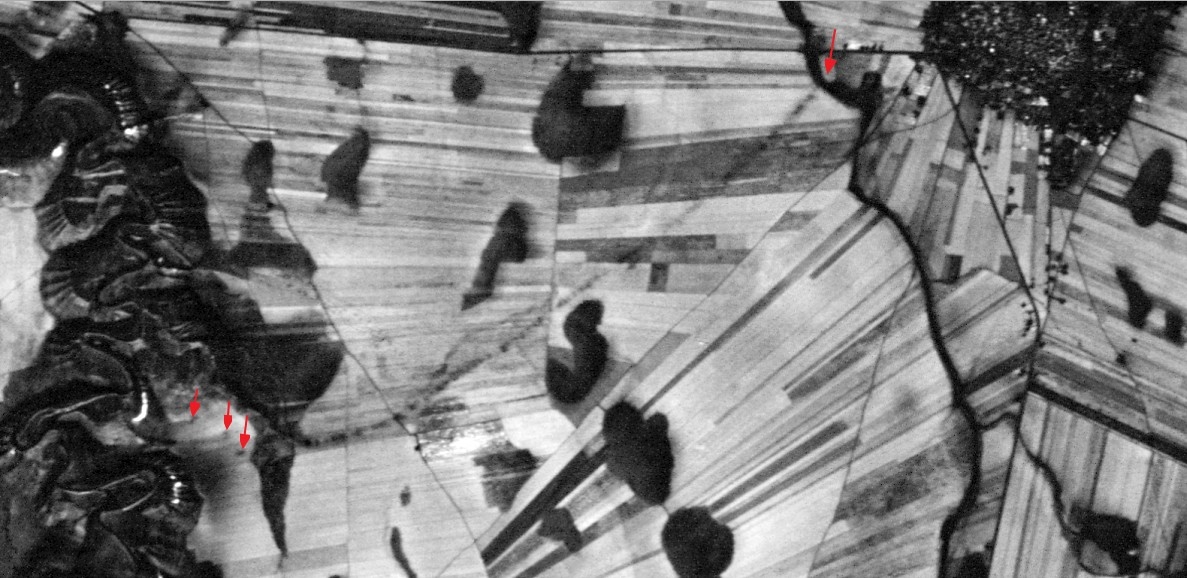 The Qanat Fir'aun continues into the Wadi esh Shellale, more information on the following section is available there.#### Here you can see the exact geolocation of the plain.