, which alone in this area up to 150m deep Wadi of the cataracts, had to be bridged by the Qanat Fir'aun.
Some construction shafts, along the Roman road on the Wadi, documented by S.Mittmann, or at Kh. Ez Zeraqon, were already known.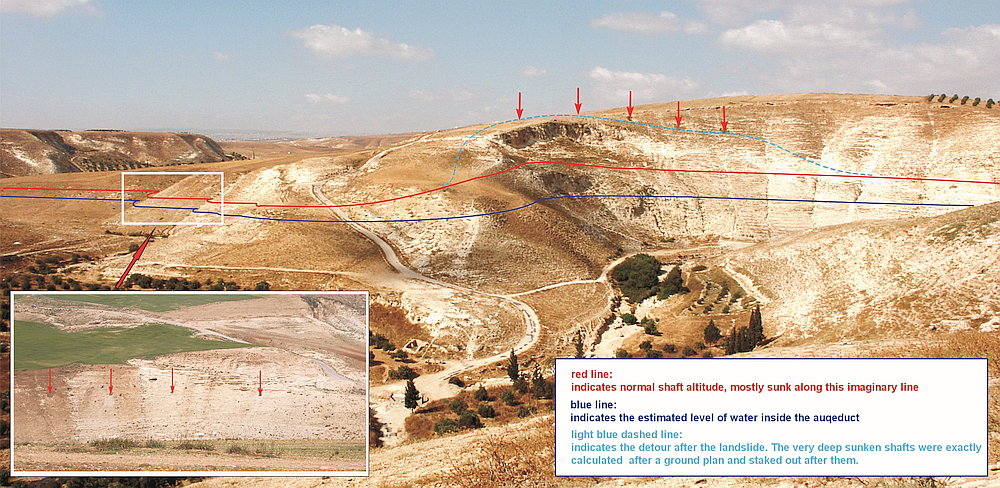 The overall guidance of the aqueduct, in the steep slopes of the wadi, was further confirmed by theoretical considerations, old and new satellite imagery, and field surveys. In this case, the tunnel sections which have become necessary due to repeated breaks in the soft limestone are striking, in different planes (at the same height).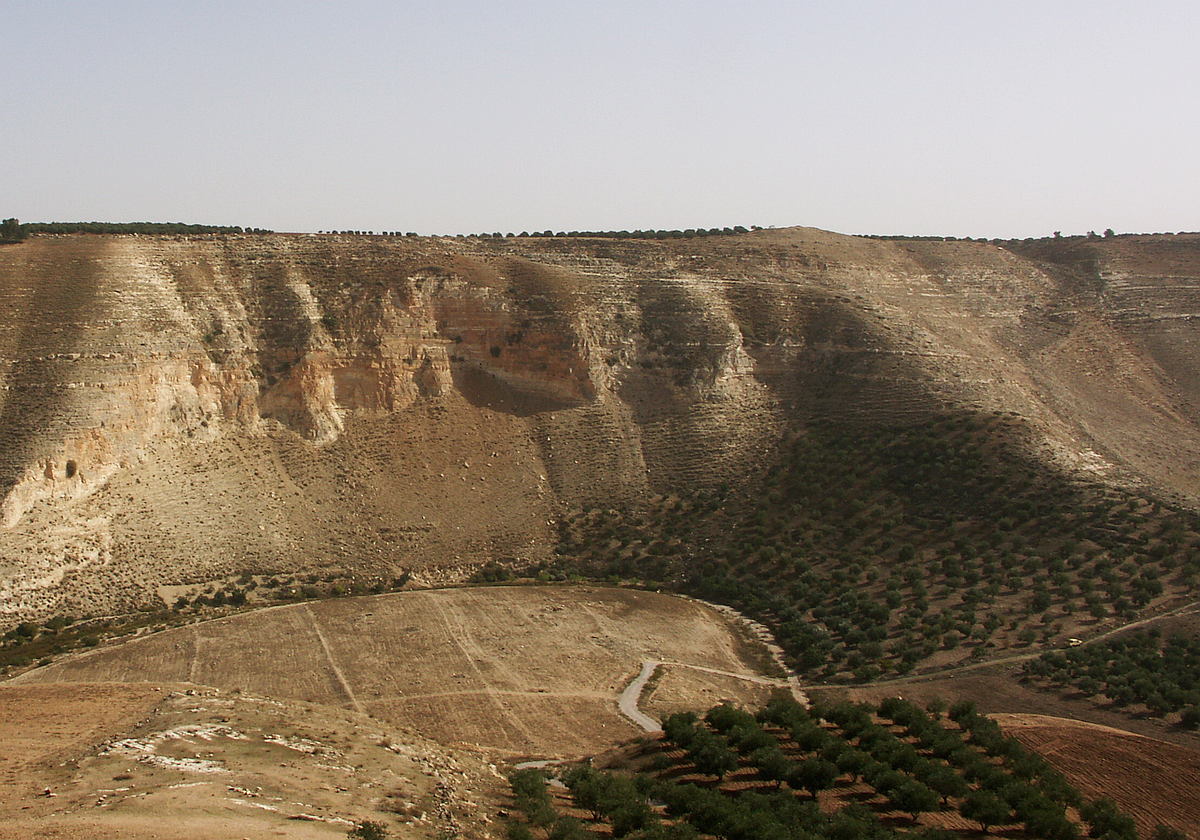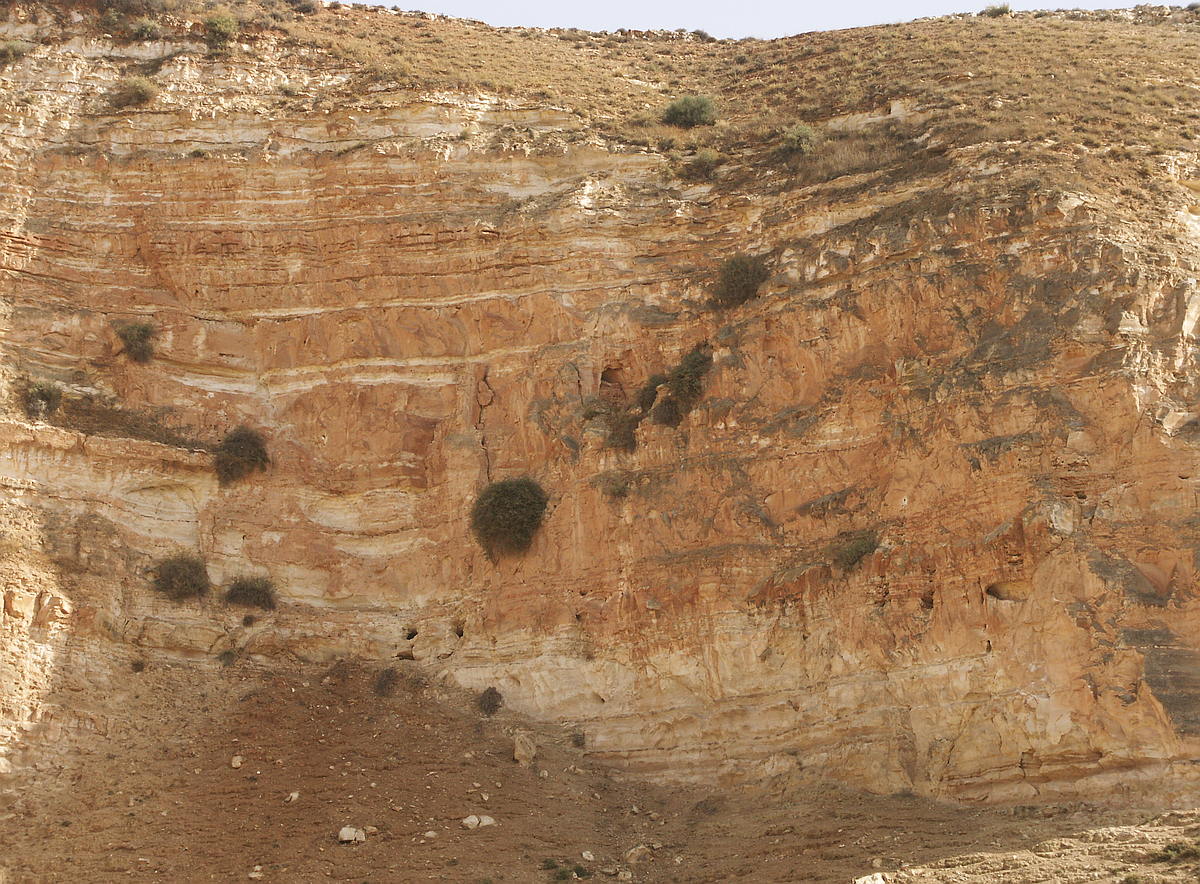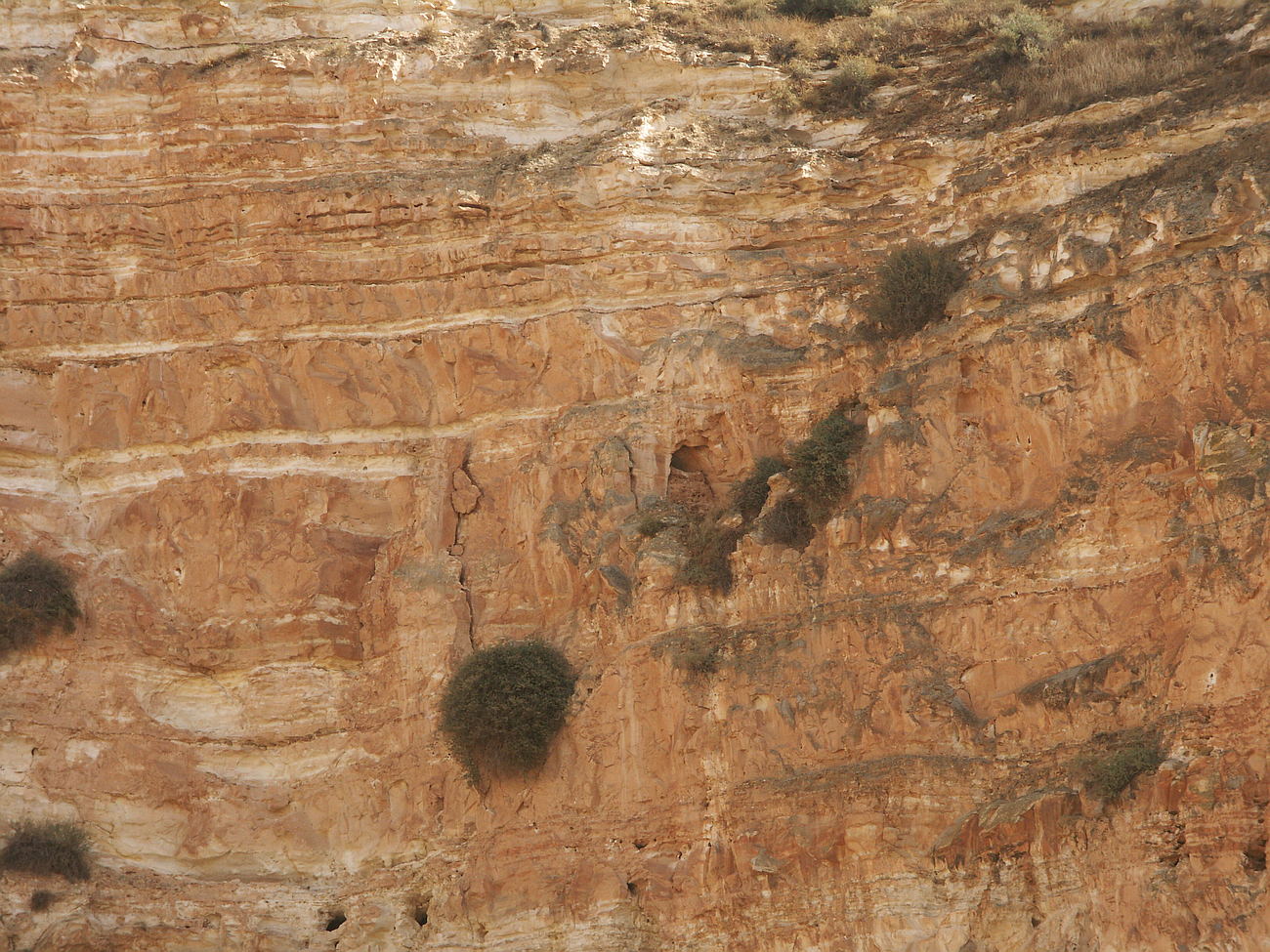 The construction shafts were here almost level, or usually not higher than 5m above the level of the aqueduct, built on the crests of the ravines eroded by erosion slopes.
The fact that the exact depth of the erosion gullies and the geology, in which the height of the construction shafts had to be assessed anew by the Roman geologists, undoubtedly lets look every contemporary planner and contractor respectfully.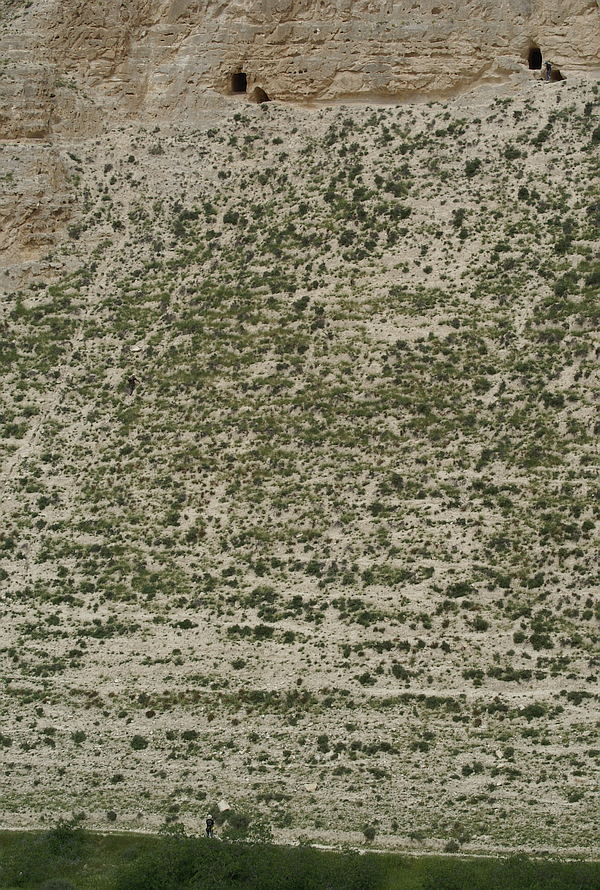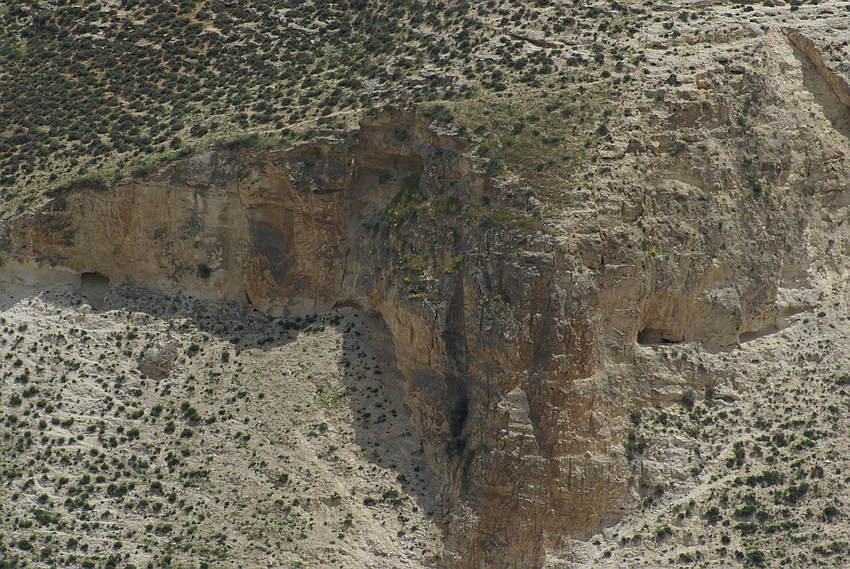 Over many of these eroded gullies, but also side valleys, the Qanat Fir'aun goes upstreams the Wadi, up to the here also described in detail bridge ( The Great Bridge in Wadi esh Shellale ) and its settling basin. In the process, further sources, directly or via secondary lines, were integrated, thus compensating losses or intermediate withdrawals.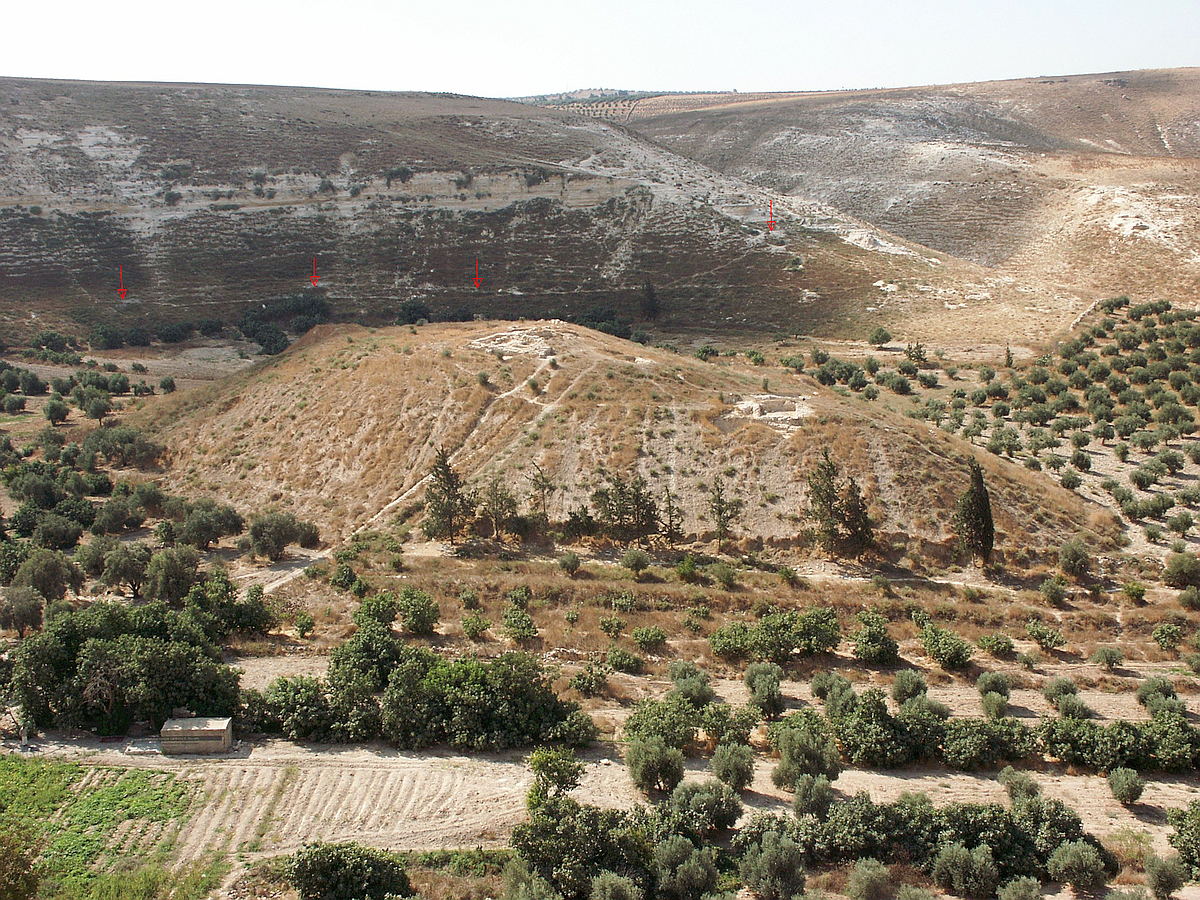 The aqueduct section behind the bridge in Wadi esh Shellale is characterized by another peculiarity, on the northeastern slope of the Early Bronze Age settlement Kh. Ez Zeraqon. A bypass to the main line was necessary. (see picture above) Originally, as in the whole area, running relatively close to the surface of the slope, a large landslide took place during the construction period or even after commissioning, probably due to an earthquake.
The bypass that became necessary as a result was first recorded in 1991 by the University of Karlsruhe and S.Mittmann and recorded in surveying, then in parts by the BAI Wuppertal in 2003 and finally by M.Döring in 2004.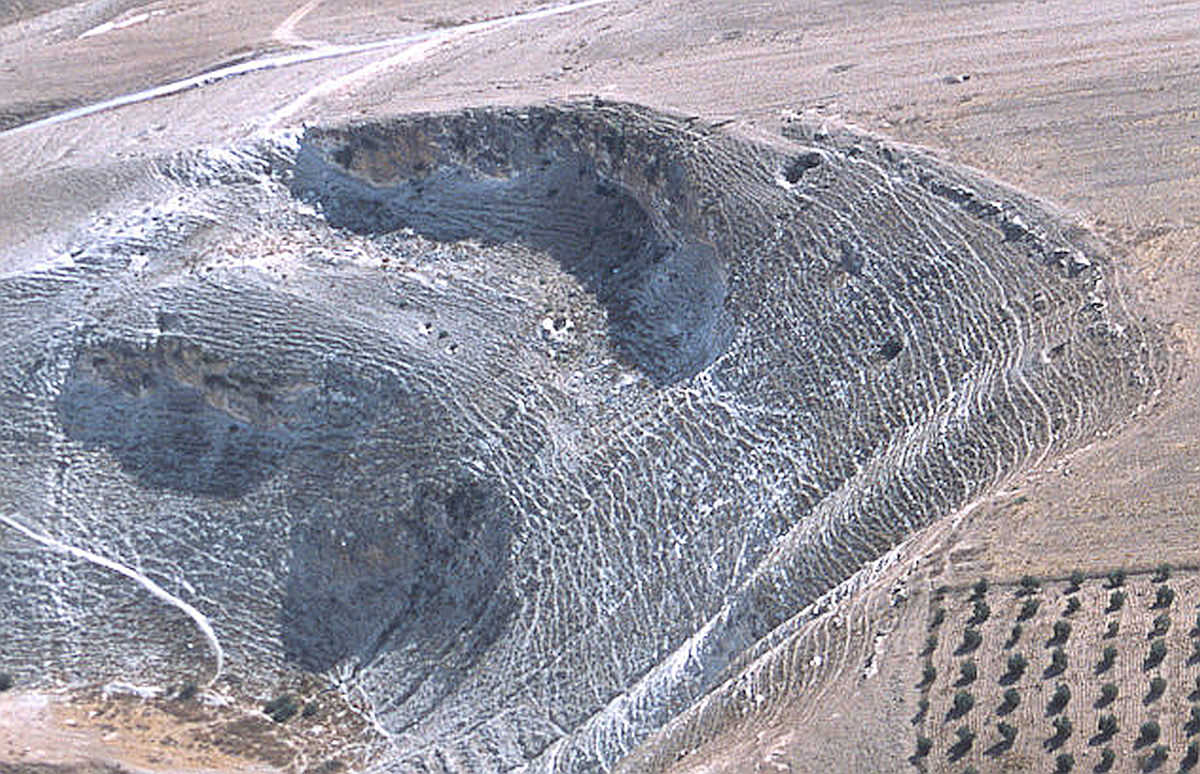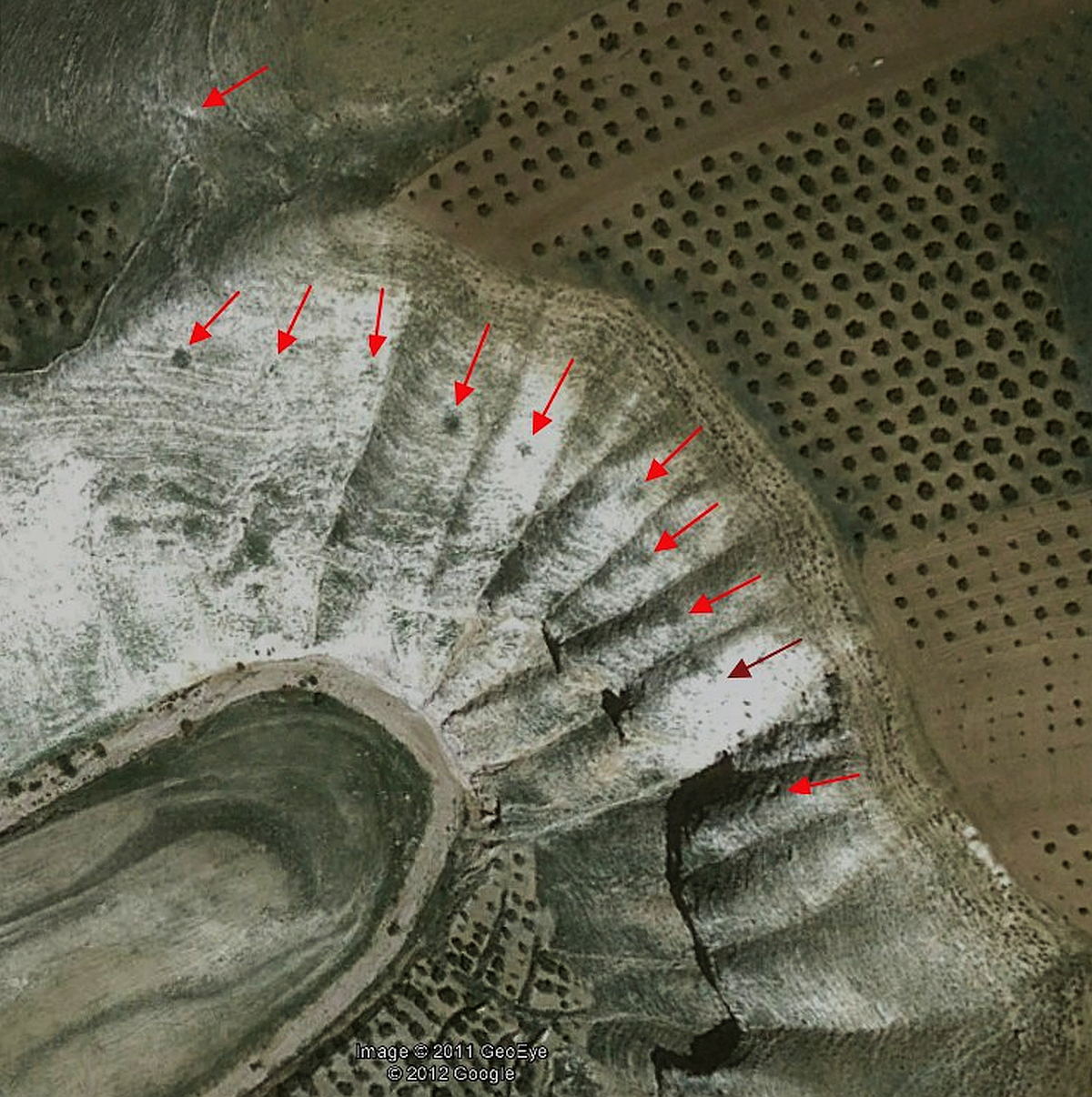 Over a length of almost 500m at the surface and over 600m in depth, the aqueduct route had to be laid deep into the massif.
Here, not only the coordination and the execution are particularly noteworthy, since thereby steep and over 60m deep construction shafts were necessary even from the plateau of the Khirbet ez Zeraqon.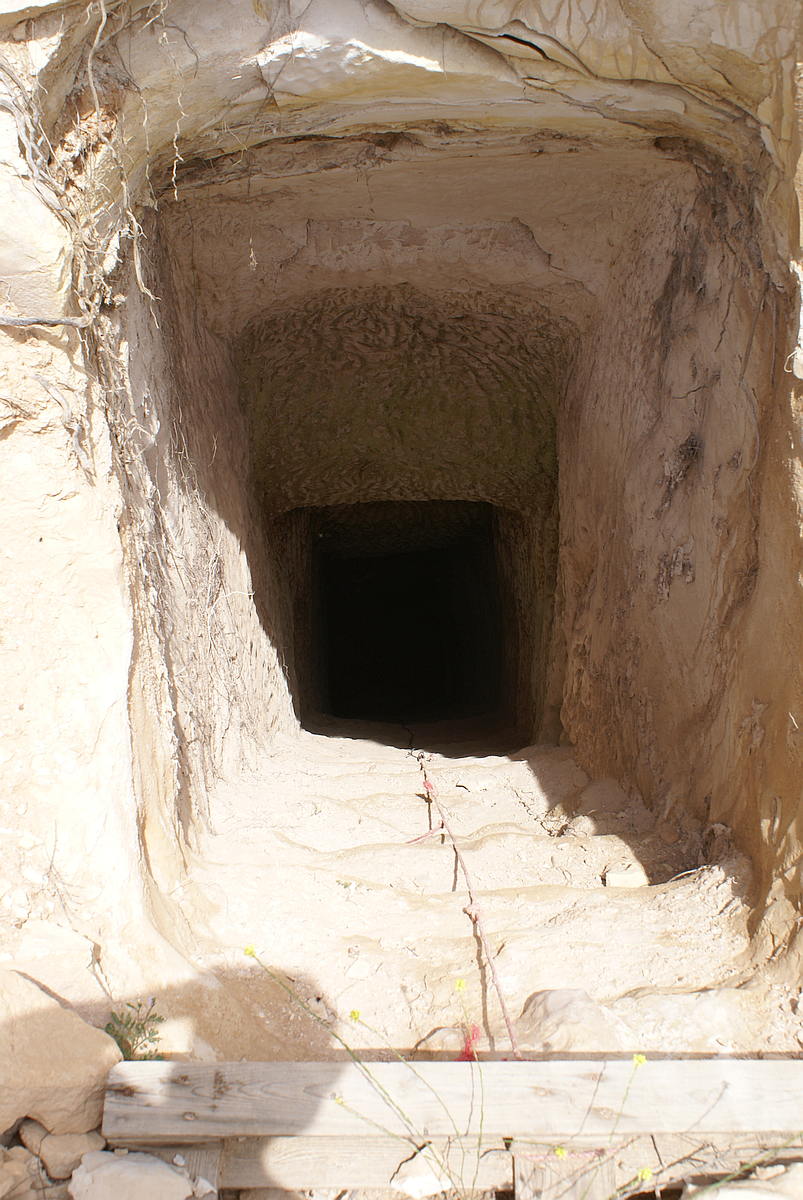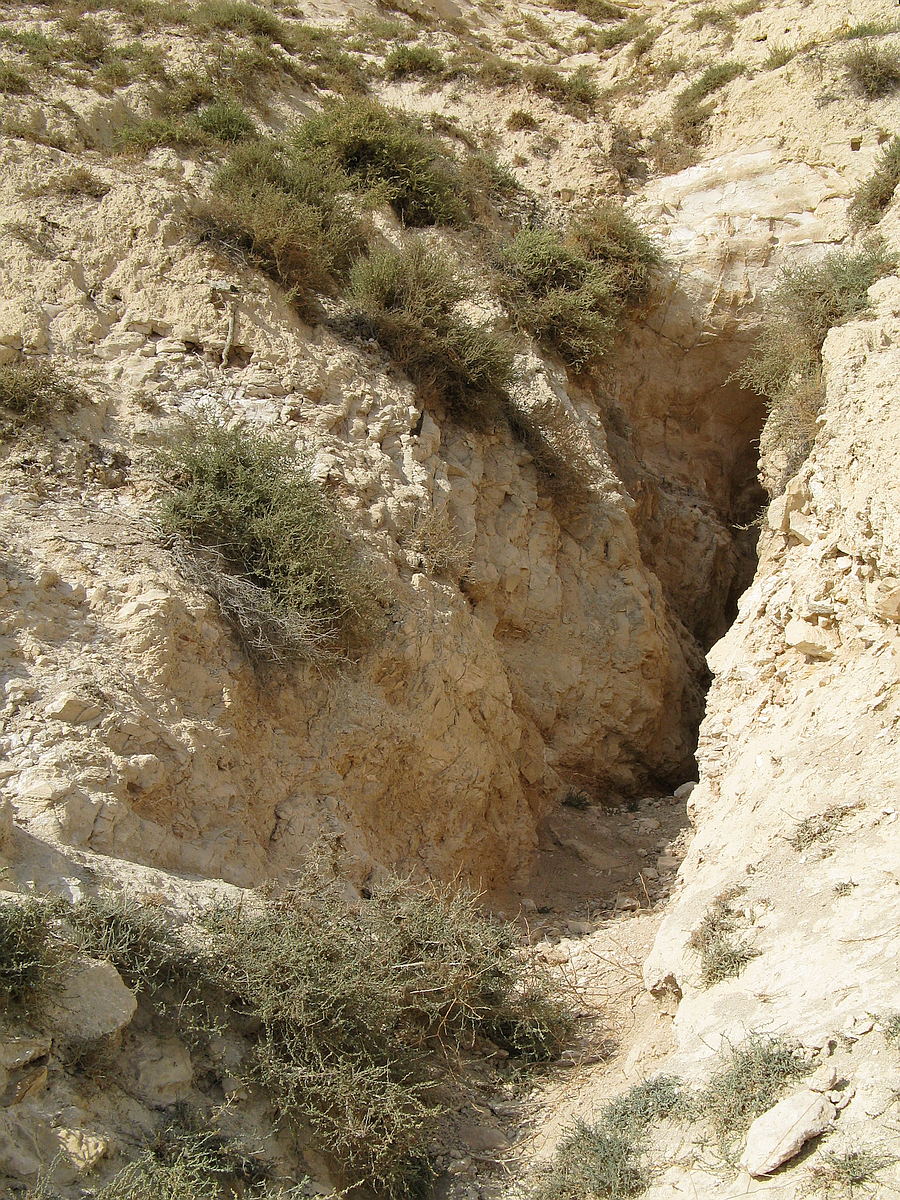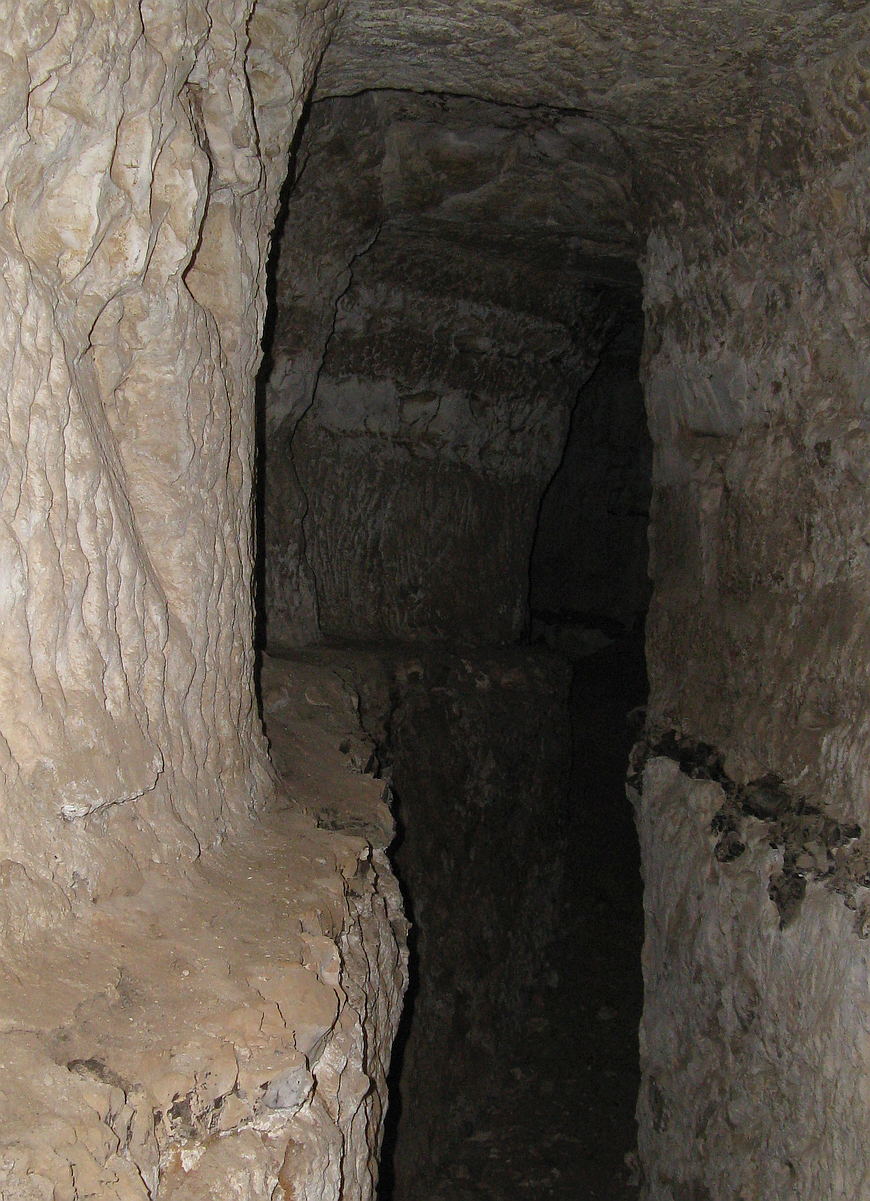 In the further course of the Qanat Fir'aun went back north and pierced north of today's village Al Mughair the ridge to a major side valley, the Wadi he Rahub.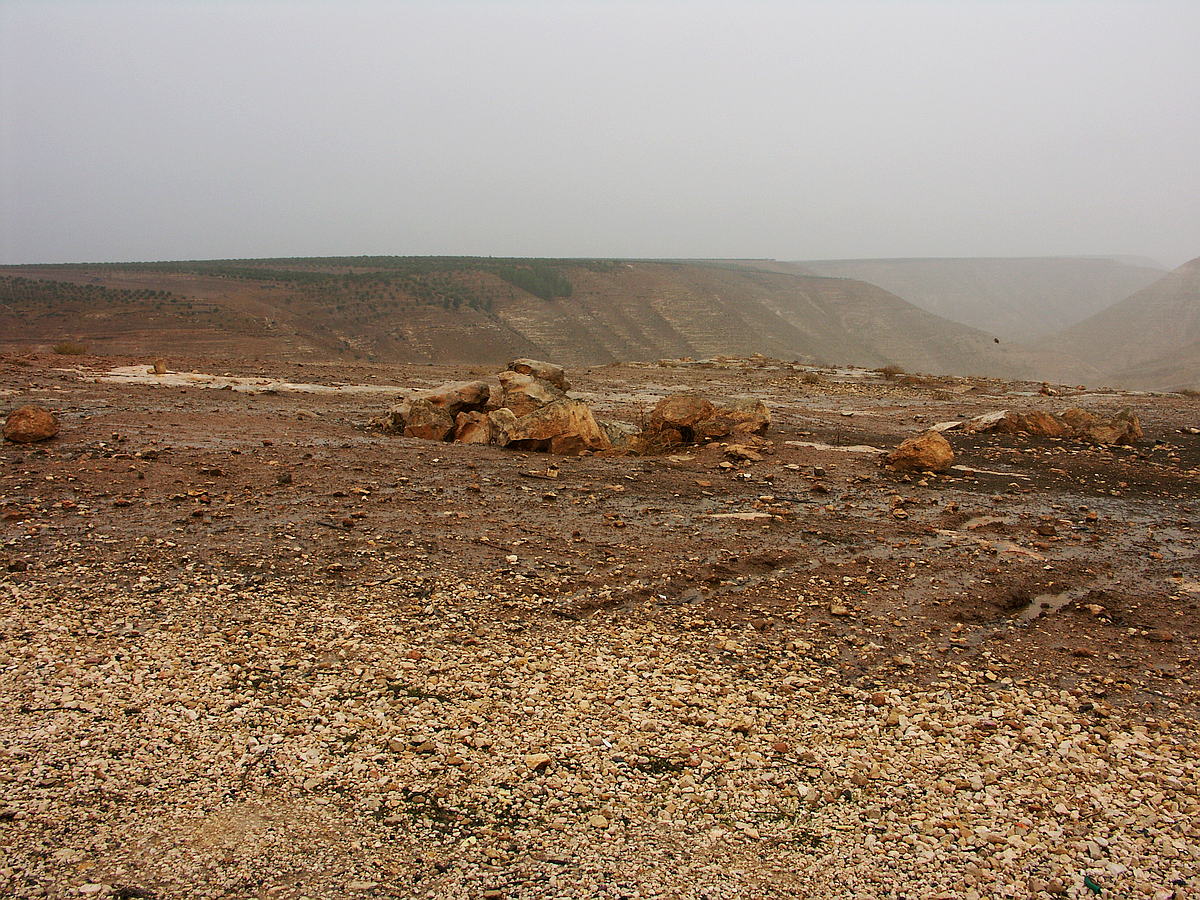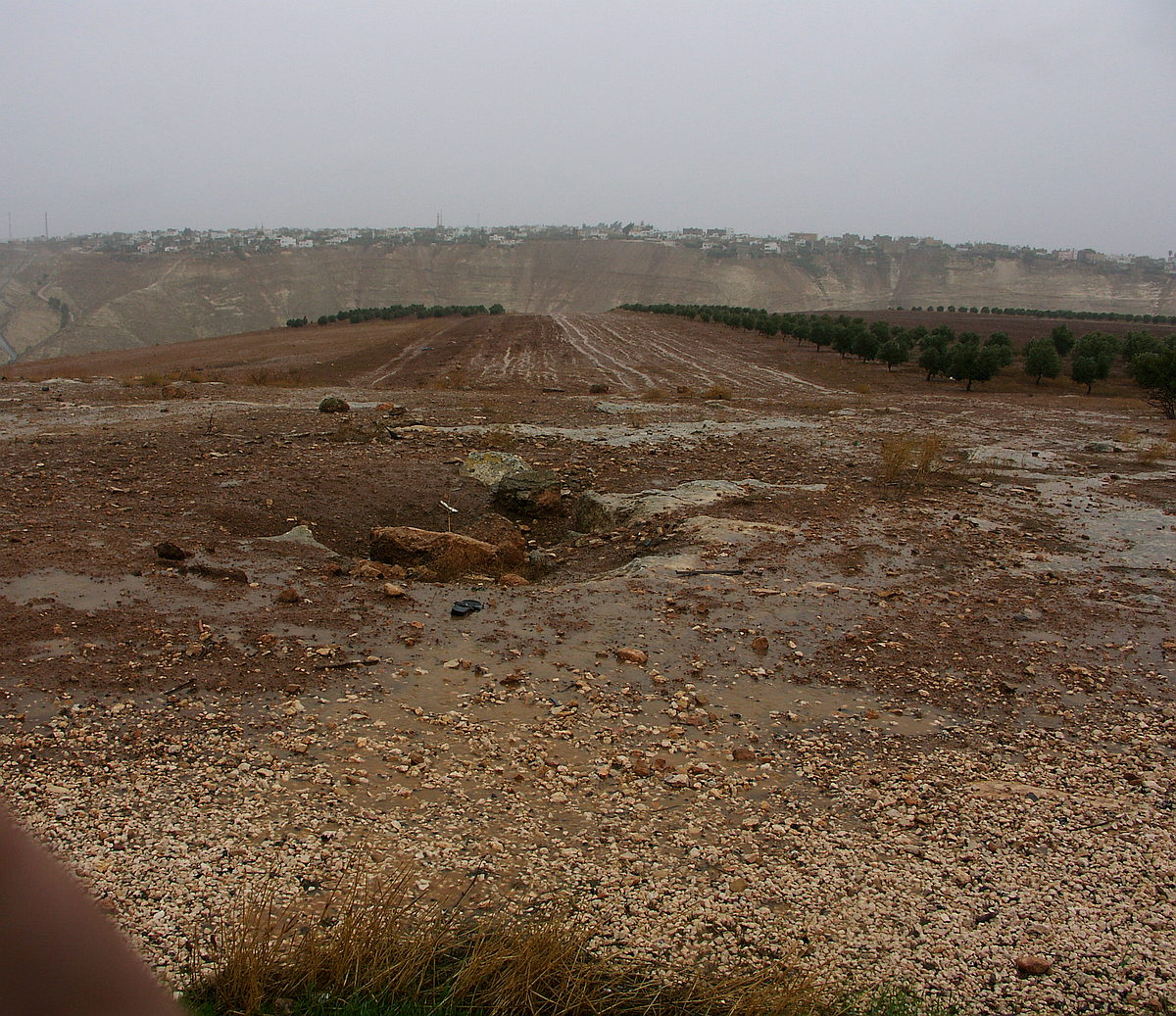 On the Ain er Rahub, with its caves lying nearby, was the place often named in the Crusader time Cavea Roob.
Here you will find the direct link to the following section of Qanat Fir'aun
Here you can see the exact geolocation of the section and selected construction shafts / details.