While the course and involvement of the water sources of Hubras into the Qanat are very comprehensible,
the aqueduct course along the following two side valleys is hardly to define since terracing measures were carried out which caused the lost of all construction shafts. Southwest of Yubla, the Qanat Fir'aun can be found relatively close to the surface again. It underleads lower side valleys, which drain off in the direction of Yarmuk and turns south again at the striking "Rujm Adaam".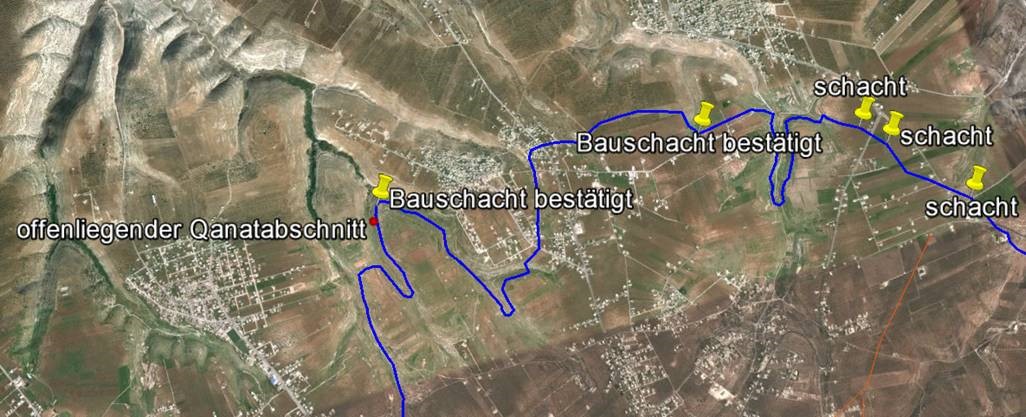 The Rujm Adaam was incorrectly marked in some latest maps. In fact, it is a cairn almost west of Yubla which is 10-12 m high and 30 m in diameter.
Located on a narrow mountain spur (finger) running directly to the north, it overlooks the entire plateau, which is only apparently lower due to the curvature of the earth, from which the Qanat Fir'aun aqueduct comes from. All Tullul and places of the plain, up to the Hermon Mountain, can be seen from this special place.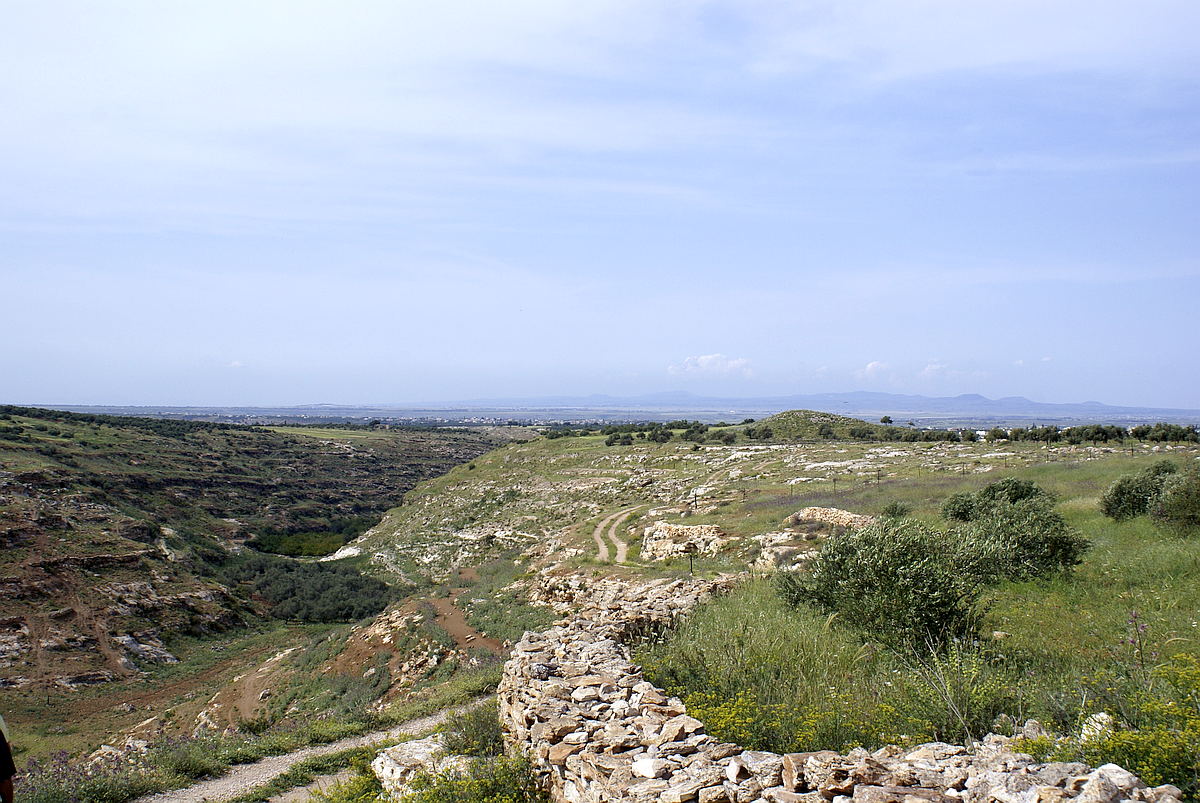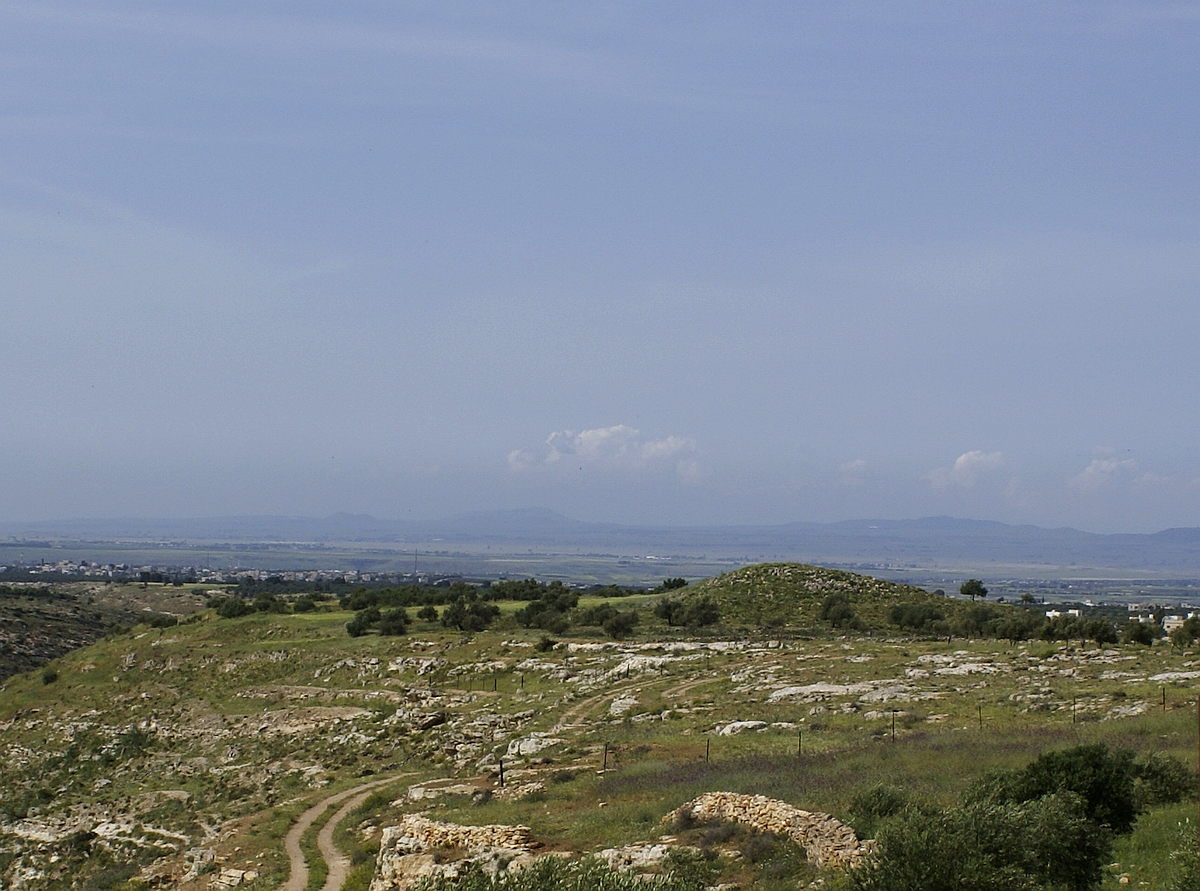 The Qanat continues to one of the most remarkable sections, the large mountain tunnel through the ridge Dahr Defur with its huge construction shaft. Please Link to this section
Here you can see the exact geolocation of this construction.