The hills Tell Abil and Khirbet Umm el 'Amad enclose the urban area of ancient Abila.
The ruins, located mainly on the western side of the Wadi Queilbe, reveal an ancient basalt-paved road that winds through temples, a theater and several churches. There are numerous graves decorated with frescoes in the adjacent valley slopes.
In Byzantine times, three large churches existed in Abila which functioned as the diocesan town. From the early 5th century, the location seems to have been slowly abandoned after several severe earthquakes. Today the place is uninhabited.
The river bed on the old Roman bridge over the wadi, is about 3.50m silted and consisted of large amounts of water, which flowed down to the valley. Above in the valley there is the Ain Queilbe. About 150m further upstream there was one of the few bridges within the Decapolis Aqueduct. Surely, the oldest and longest used one was the local aqueduct of the Ain Queilbeh. Due to the given height situation and not only because of the additional need for water, two more aqueducts were built on the western slope of the wadi; another route ran from the west, between the two settlement hills. There is a presumption that there was another channel running northern, coming from the west. With very high probability, these are all sub channels (Seitenentnahmen) of the Qanat Fir'aun. In the case of Abilas, the supply channel from the Decapolis aqueduct, the Qanat Fir'aun, is clearly higher than the aqueduct of the Ain Quelbe, due to the reason that it met the requirements. Based on the example of Gadara, it could be demonstrated that an increased demand for water, caused by the strong growth of the urban population, could be satisfied by the expansion or conversion of the existing inner-city channels and reservoirs.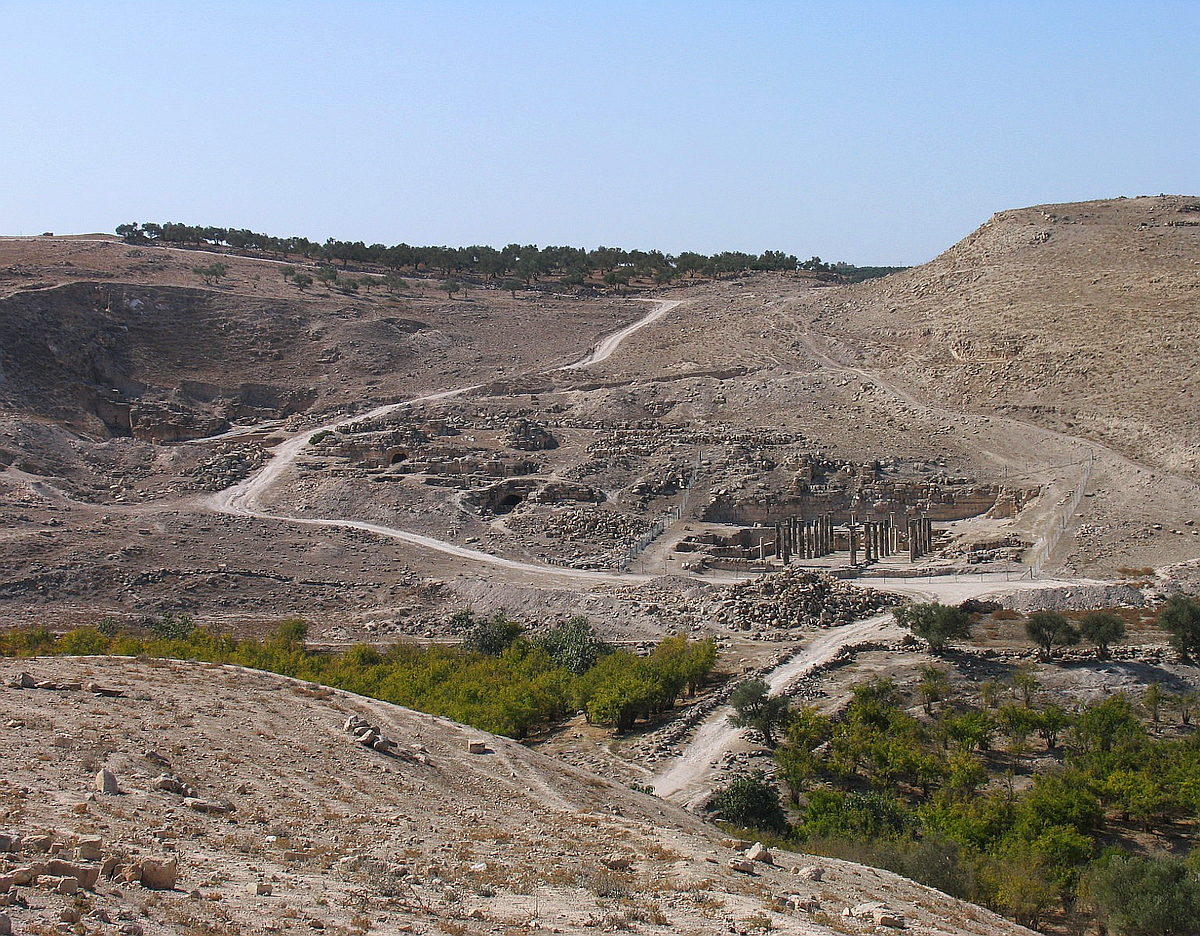 Here you can see the exact geolocation of the place.