The first modern surveys of the area
were carried out by Gottlieb Schumacher in the 1880s.
At that time only with "Busole" on the way, he created still today invaluable important maps.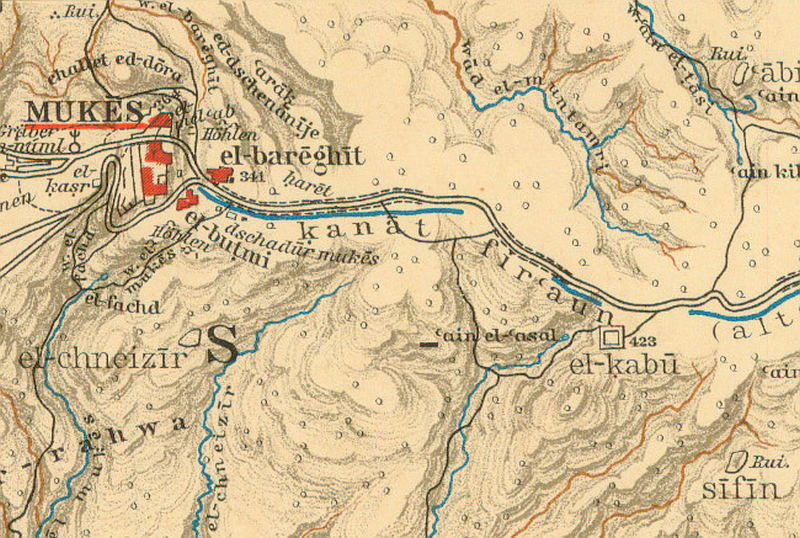 For the measurement of the Dekapolis aqueduct, the Palestine Grid also used by Schumacher was used, which is still the most common coordinate system in palestine archeology today. External data such as SRTM elevation data, or georeferenced maps and images, usually have UTM (35 or 36 east) or general latitude and longitude information.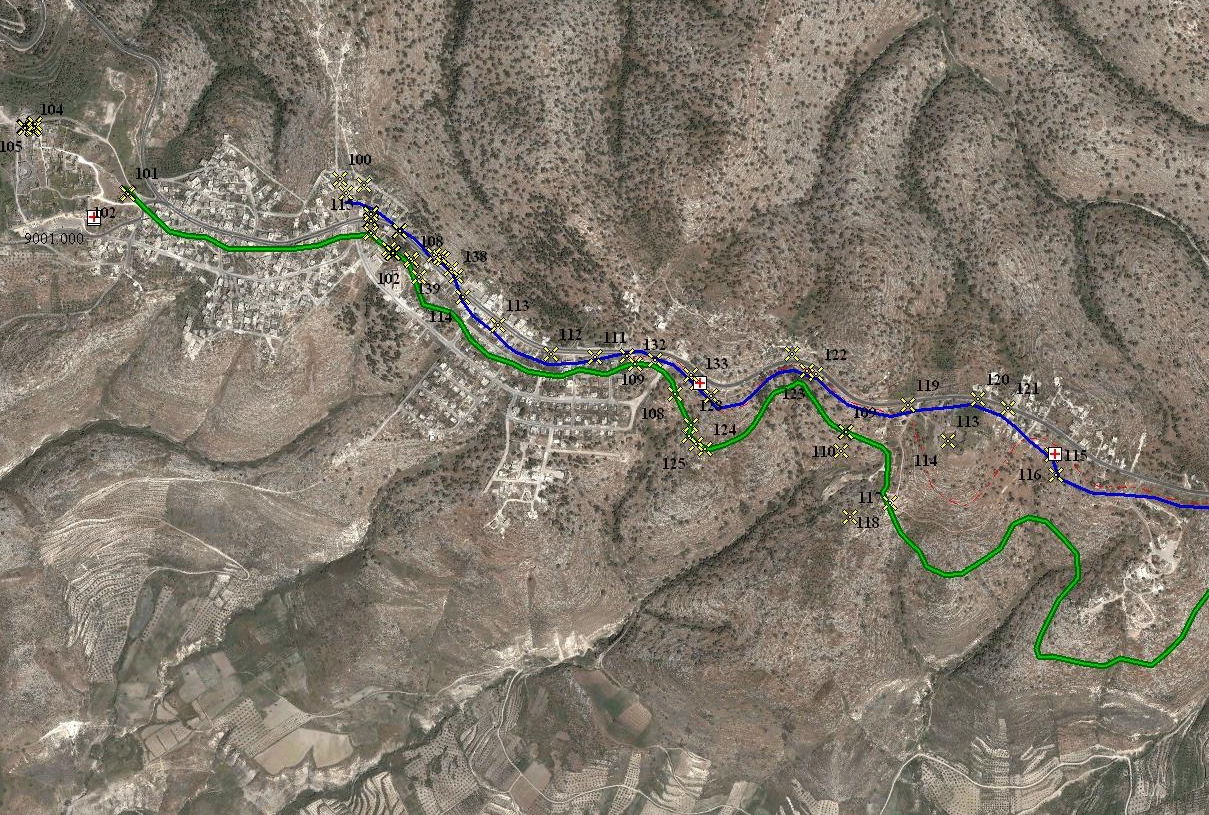 In addition to an electronic tachymeter, a self-leveling cross laser of the DEI Amman and barometric hose level, a separate GPS reference station and an RTK rover were used.
I was able to measure points, with the GPS and a high accuracy almost everywhere within a radius of approximately 4km. The absolute accuracy depending on the measurement duration and available satellites was about 10-15mm.
For further measurements and as navigation solution Egnos supported GPS devices were used by me. As displays Toughbook Displays were used.
During the survey and the determination of the reference points for the network, I already noticed the agreement with some old local situations or also lines of the aqueduct route.