west of Dera'a, the Qanat Fir'aun already ran into a tunnel.
According to Consul Wetzstein, a bridge crossed the Wadi ez Zedi on a single bold arch.
The statement "45 minutes west of Deraa" can be explained as already stated in the section "North Dera'a", is not plausibly related to the region described here. All other information from Wetzstein correspond rather to the Jisr el Mesari; but from the lines of the aqueduct route, a bridge at Dera'as western suburbs is also suspected. Maybe two independent reports have been superimposed and were later written down by Wetzstein as one.
After the rock-cut cisterns on the southern bank of the Wadi ez Zedi, the Qanat Fir'aun, also verifiable by building shafts (picture on the left), ran to a point on this side, which was the most plausible point of the bridge when considering the distance specification and satellite images.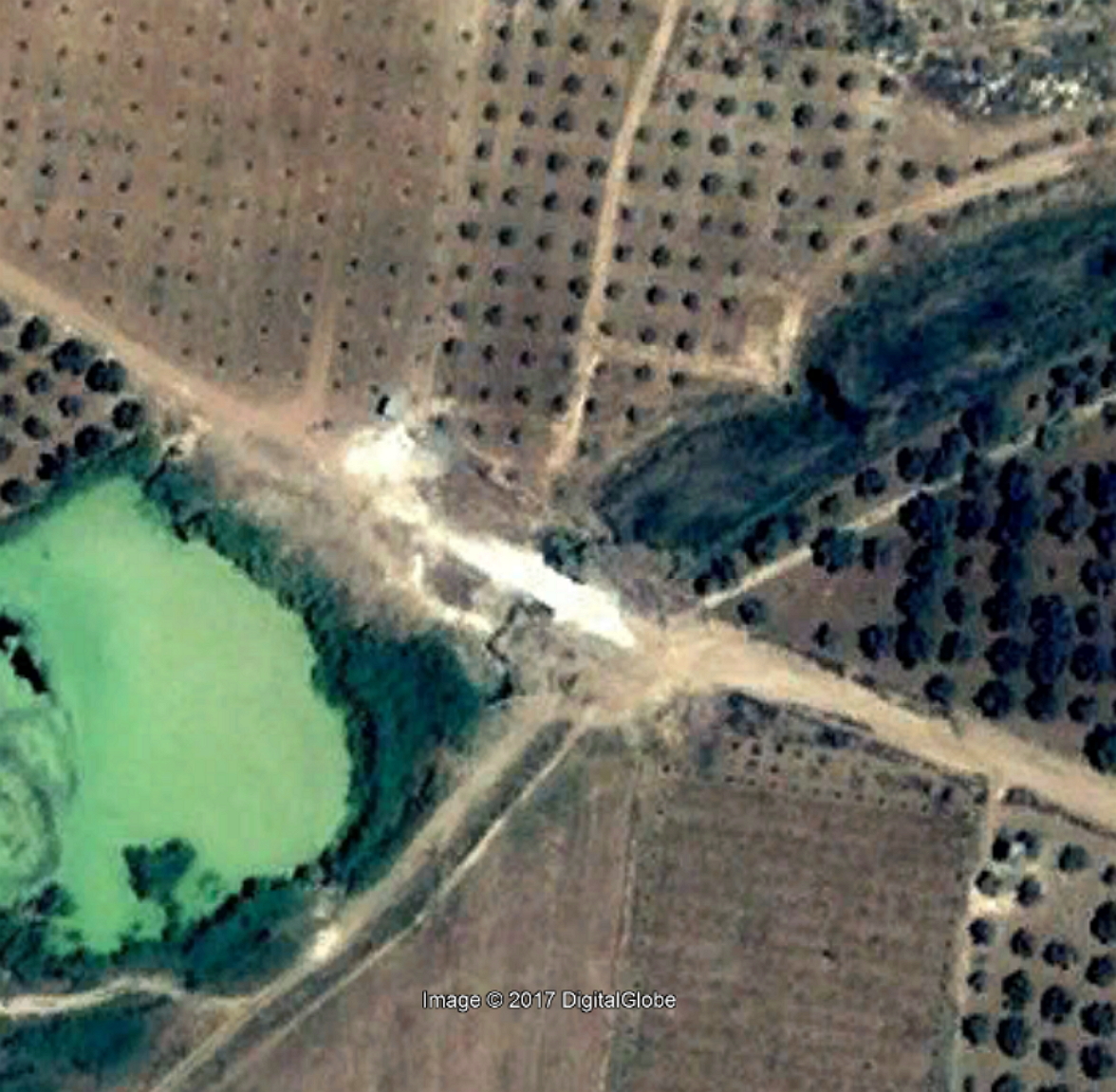 The Google Earth image above from 2004, shows a new bridge and immediately old abutment remains to the southwest. At this point, the Qanat Fir'aun reached a height of ~ 466m asl and was thus able to switch to the northern side of the Wadi with its gentle rocky slopes.
Thereafter, the aqueduct ran as a near-ground channel with substructure, or just below the ground level as a bricked channel to the west (Abou el Qantara).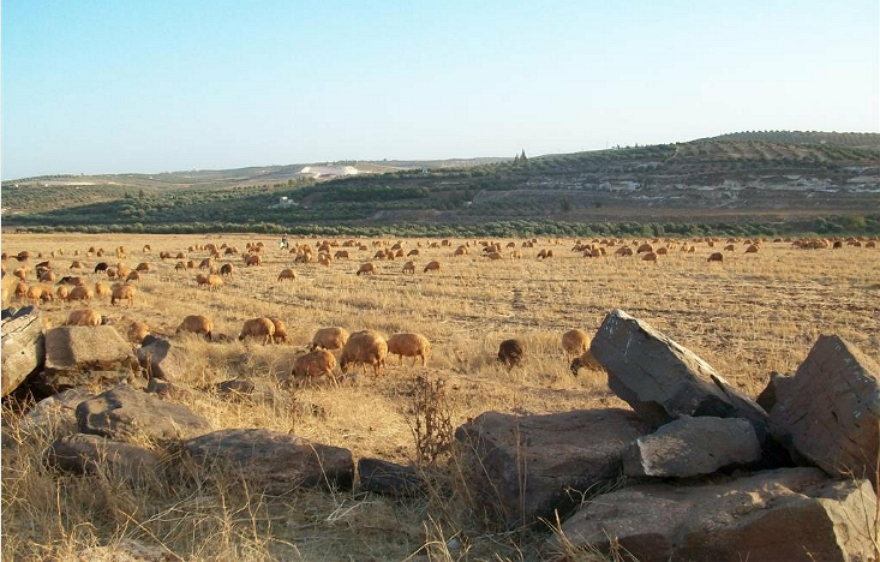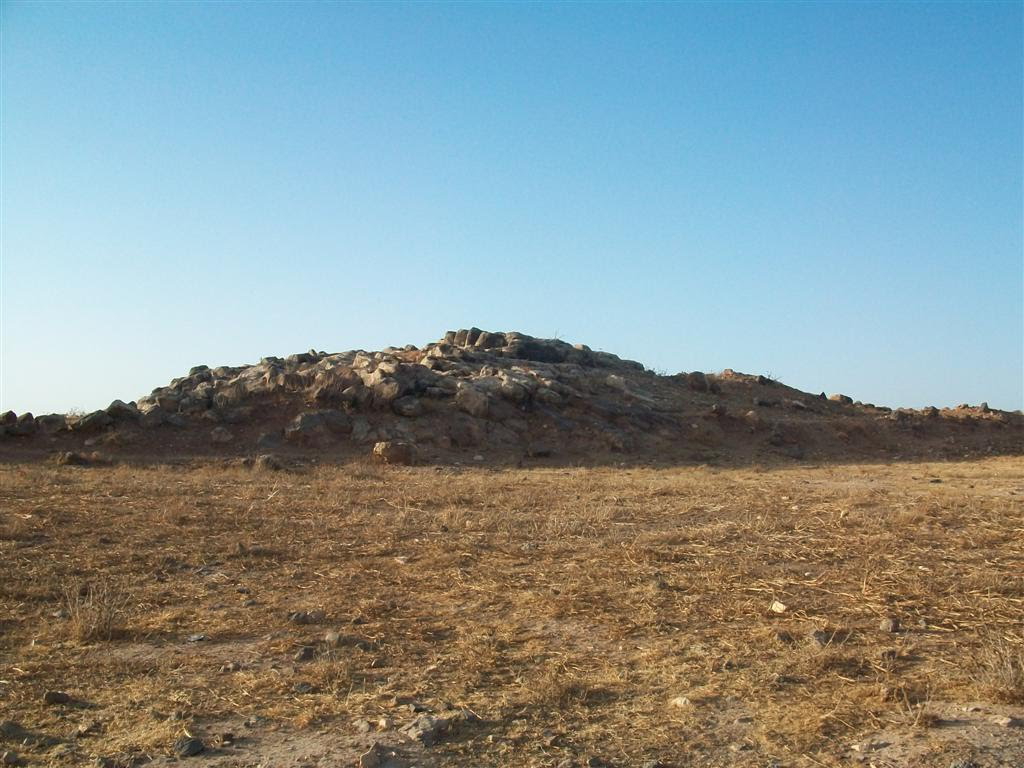 There are only a few remains from Roman times, a small fort at "El kokalije" and fouling characteristics on some satellite images. Extensive new constructions and buildings, such as the construction of a large sewage treatment plant and the shift of modern, large sewage pipes, have led to a lack of evidence.
The Qanat Fir'aun continues further to the west. Due to the high water demand, it is supplemented by the Bahret el Baddje,also known as the lake of Muzeirib. You get more information about that section by following this link here.
Unfortunately, the current satellite images show hardly any details, like the one shown here on the left or above, but they still define the location of the buildings described.